That's not the Archer of Azzure!

The term "Swamplands slug" has not been confirmed by official sources and is merely conjecture.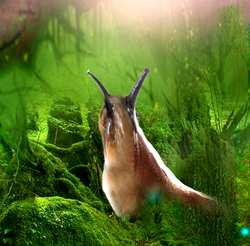 Swamplands slug
General information
Uses

Beast of burden
Transportation
Chronological information
The
swamplands slug
is a slug-like
beast of burden
used by
turtle people
as a means of transport throughout the swamplands. They often pull sleds.
Two MoonsEdit
Behaviour
Edit
References
Edit
Ad blocker interference detected!
Wikia is a free-to-use site that makes money from advertising. We have a modified experience for viewers using ad blockers

Wikia is not accessible if you've made further modifications. Remove the custom ad blocker rule(s) and the page will load as expected.